Interview – ARUS Andalucia Racing
Introduce your team briefly please.
ARUS Andalucía Racing is a team with 8 years of history in the Formula Student Scenario. Settled in Seville, Spain, the team was founded in 2012 but it was not until 2014 that our first car rolled out the workshop doors, achieving that same year an incredible feat: finishing Endurance in its first year.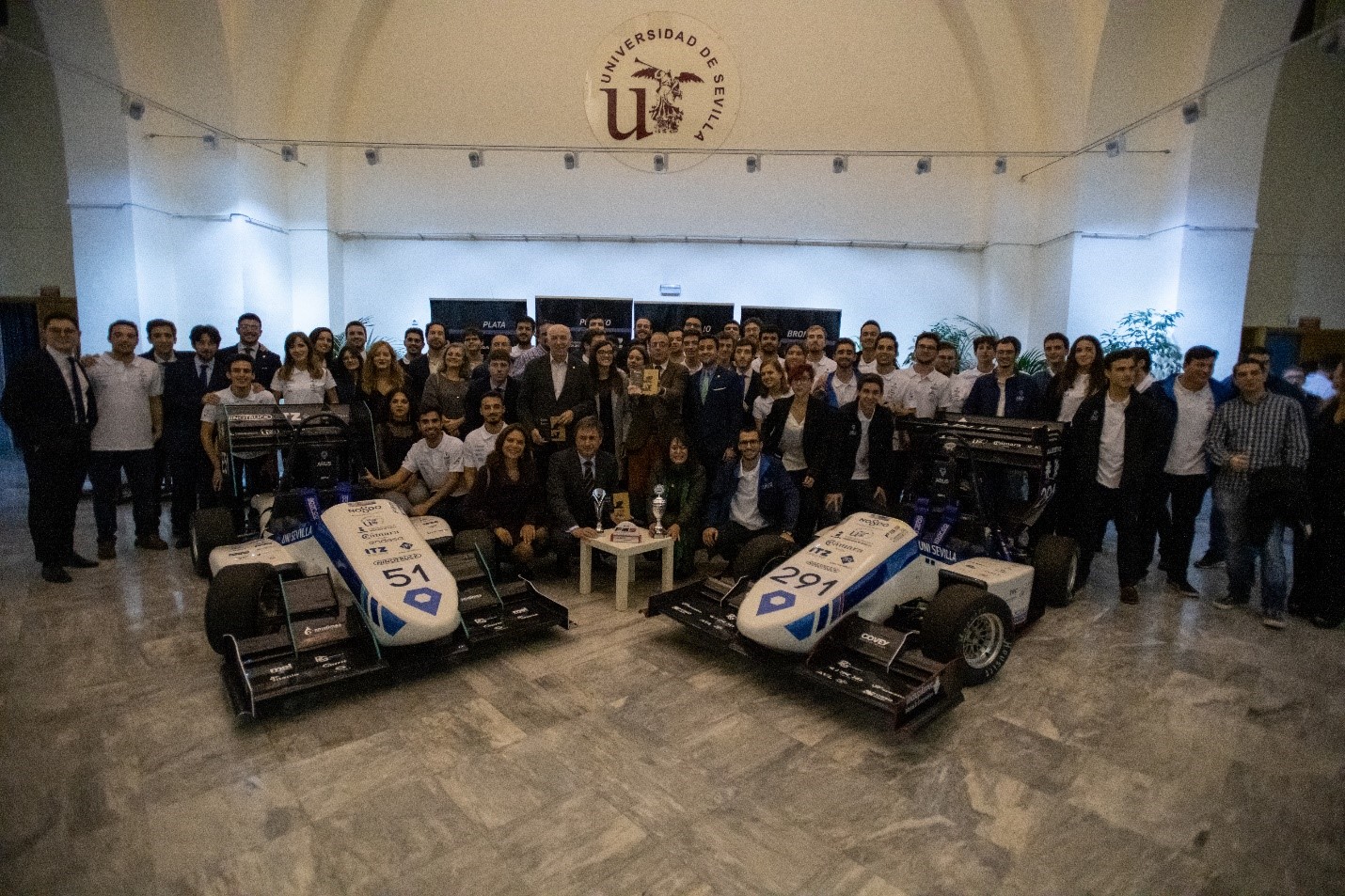 How did the cancellation of the formula student competitions impact your team?
Although this situation has affected all aspects of life, and Formula Student Teams are not an exception to this. ARUS has kept morale high and with it the intention of finishing our single-seaters, the ART-20e, and ART-20c before the end of the season.
How did your team deal with the situation, what challenges did you face and how did you resolve them?
ARUS is a team that is used to difficulties, and constantly fighting day after day, to keep an elite work standard. The main challenge is currently, closing the knowledge gap between members who have competed, and members who have not. As the team has a high renovation ratio, we face the risk of having a team for 2021 without enough knowledge.
What will you do differently for the online event?
The competition is the same, as is the motivation to excel at it. So, we will maintain our work ethic, but adapting to this new format of FS Online.
What is your biggest achievement in Formula Student so far?
Our biggest achievement is to position ourselves as top contenders in Static Events, such as Business Plan Presentation and Cost Report.
Do you believe the future of Formula Student can adapt to the COVID-19 crisis and how?
What we believe is that the COVID-19 crisis will be overcome. So, us Formula Student teams will be back at the circuits, burning fuel and consuming amps.
What can the Formula Student organizing bodies do to help the struggling teams due to the current events?
We strongly believe that a good way to support struggling teams is to extend the life of the CV class. Because this year's current events may delay the team's development of the more complex technologies for EV class, without even talking about Driverless.
Do you think there are any positive outcomes for the competition from the current situation?
To every situation, there is a bright side, as darkness likes to remind us. For ARUS it has helped us to develop areas of the project that often tend to fall short due to time, for example, documentation has taken a big leap, thanks to team members sitting eagerly at their houses. Also, we now think of this as a two-year season, from 2019 to 2021, giving us more time to test our cars and train our pilots.
Do you think it is beneficial for the teams to participate in an online competition and why?
Absolutely yes, because even if we are not competing physically, the competition entails much more experiences than just building our single-seaters. The deadlines, pressure, and overall feeling of competing is unmatched.
Did your team help your local society with the COVID-19 situation, if no, please ignore this question, if yes, please provide an example.
As a team, we did not have the opportunity to help our local society by printing masks because our 3D printers were locked away in the university. But in the spirit of doing everything we could, we supported a local blood donation campaign.
Personal Statement
We would like to thank FSN and FS East for organizing the Online Event, as the teams involved have greatly benefited from this.