Interview – BME Motorsport
Introduce your team briefly.
BME Motorsport is a Formula Student CV team from Budapest University of Technology and Economics, from Hungary. Our team was established in 2018, and we made it to take part in three races (FS East, FS Czech Republic, and FS Netherlands) in the first year of the team.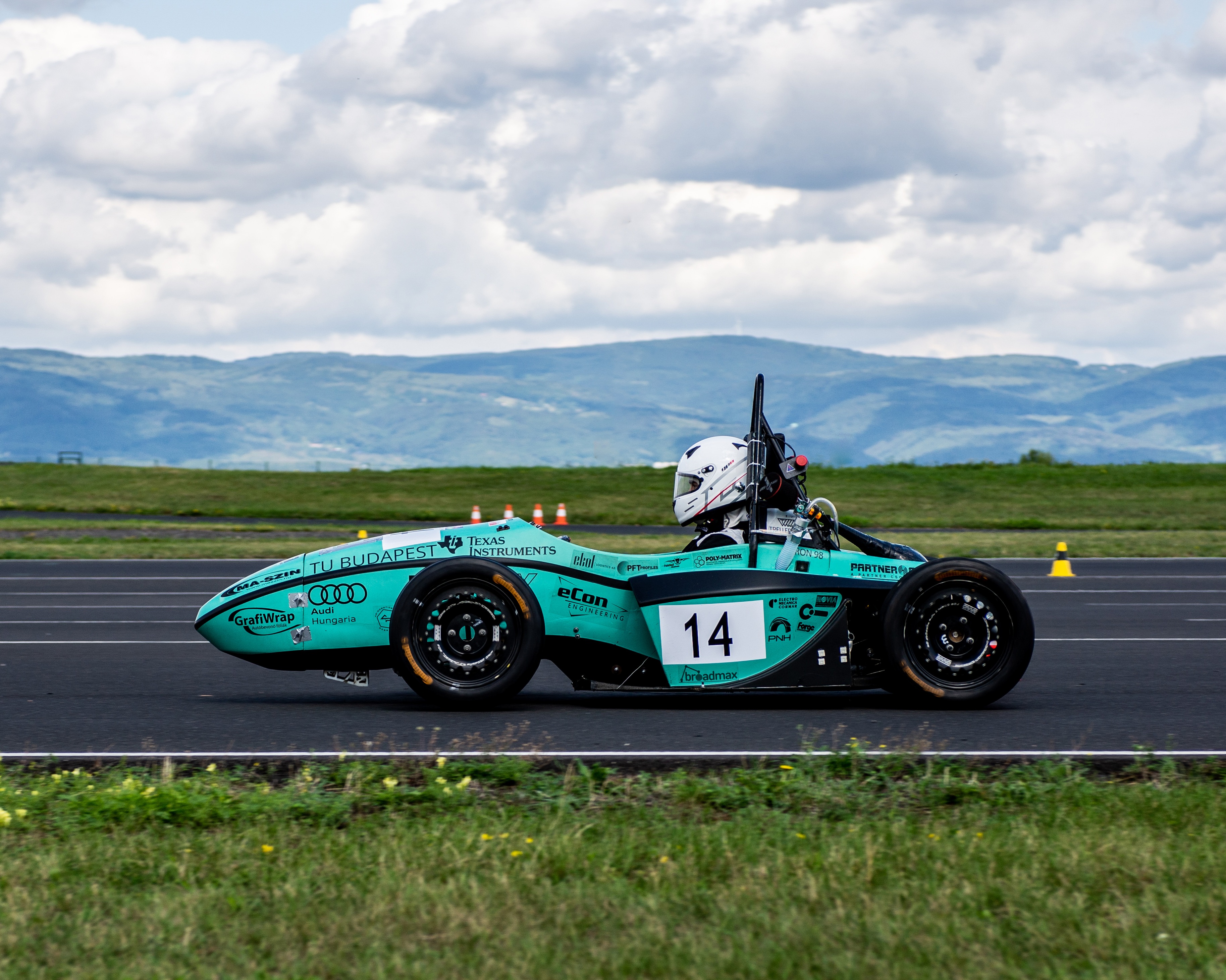 How did the cancellation of the Formula Student competitions impact your team?
This year we planned to participate in FS East, which is organized in our home country, in FS Czech Republic, and in FS Germany. Because of the coronavirus, all races have been canceled in their original form.
Despite it, we did not stop. The workshop changed to home office, all engineers worked from home, sometimes from the living room, sometimes from the kitchen. Some manufacturing processes were made in the garage. From March to May, we actually did not meet each other – we put our meetings to Skype. Our team is proud to make progress even in this unusual situation.
How did your team deal with the situation, what challenges did you face and how did you resolve them?
Without the workshop, we had much more time to work on the static events. Our team focused on documentation, which would not be possible besides working on the car in the workshop.
What will you do differently for the online event?
We think that the situation caused by COVID-19 makes Formula Student much more different. Online competitions are great opportunities, but they cannot replace an actual race. But of course, it is the best way to adapt the coronavirus. Online or not, we have the chance to compete with other FS teams and show what we have worked on this year.
What can the Formula Student organizing bodies do to help the struggling teams due to the current events?
Helping struggling teams is a difficult question. In countries, where the government does not allow or recommend meetings, students are helpless. An FS car cannot be built at home from different places. But teams who cannot take place in competitions because of money issues can be helped by the organizers. No one should miss a race because of the lack of support caused by the virus.
The idea of helping teams by allowing to race with last year's car was – according to us – a great step. With this move, teams mentioned above still have the opportunity to score precious points or even took places in the top 10.
Do you think it is beneficial for the teams to participate in an online competition and why?
Since June, we are allowed to go back to TU Budapest, to our workshop. After a huge cleaning, surprising even us, we continued where we stopped almost 3 months ago. Although our meetings are still on Skype, nowadays we meet every day at the workshop. In our opinion, FS Online is a great solution to replace real competitions, but we would better present live at static events than in front of a laptop. However, it shows how much time and effort can be spent on preparing static events, and requires almost that much energy than building a car. We think it is beneficial to take part in FS Online, because we never had such detailed documentation, which is going to be extremely valuable in the future.